Why Cripple Your Company With Large Up-Front Costs?
You can now leverage Left Coast Web Design's own exclusive, mobile-friendly Content Management System for a low monthly fee. There are no up -front development or hidden costs for our standard system. The system and hosting are included - just use your domain name and add your content.
Of course, for those companies that are less sensitive to minor up-front development costs, we'll be happy to develop a custom theme for more specific brand representation or even a custom layout or functionality.
For more features of our mobile-ready CMS, view our system page. For more detailed information or to check out a full demo, contact us now!
Generate Leads & Manage Clients In One Place
Built in contact forms turn inquiring visitors into leads. From within your site, our CMS offers lead management tools that enable you to view lead activity, helping you to turn them into paying customers.
To find out more, try our demo, or to begin turning visitors into leads on a new site, contact us now!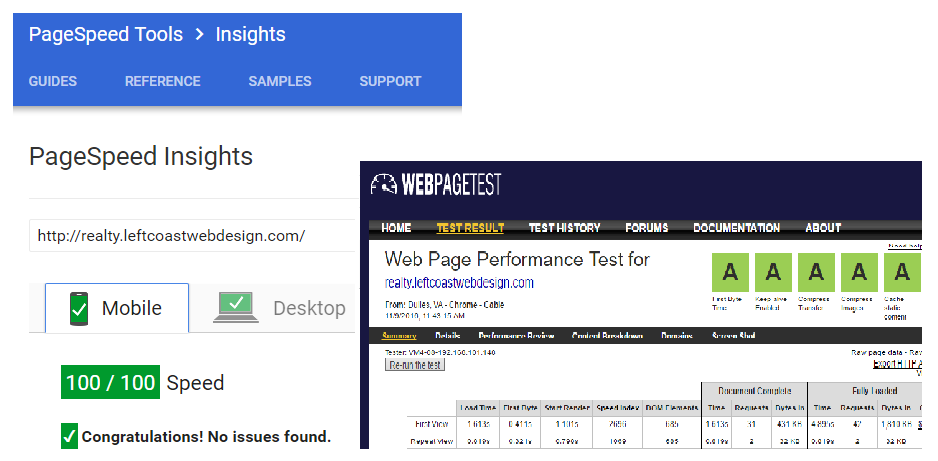 We Believe In Optimization. And That Means Traffic For You!
Search Engine Optimization and Web Performance Optimization have become a requirement of today's websites. Our CMS has SEO & WPO features built in and as practices evolve, we keep up. This not only helps drive traffic to your website, it helps prevent it from leaving. This is a necessary step in converting browsers to buyers and one that we pay attention to before you even sign up.
For more details on our optimized CMS websites or to check out a full demo, contact us now!
---
Why Choose Us?
We Love Web Development! Because it's our passion, we're always striving to do more and to do it better. We see every client as a partner and someone we're working with. Your ideas are listened to and may result in new features for everyone. We push bug fixes so there's nothing you need to do to get them. We often push new features, too, so you could be surprised at any time with something new ... for free!
The Left Coast approach to a CMS is to provide the tools you need to succeed without overwhelming you. We want our system to be easy to use and when we find anything that isn't, we rework it for a better user experience.
In the end, you get a better content management system that you get some say in and without a major up-front expense. To get started or just to check out a full demo, contact us now!